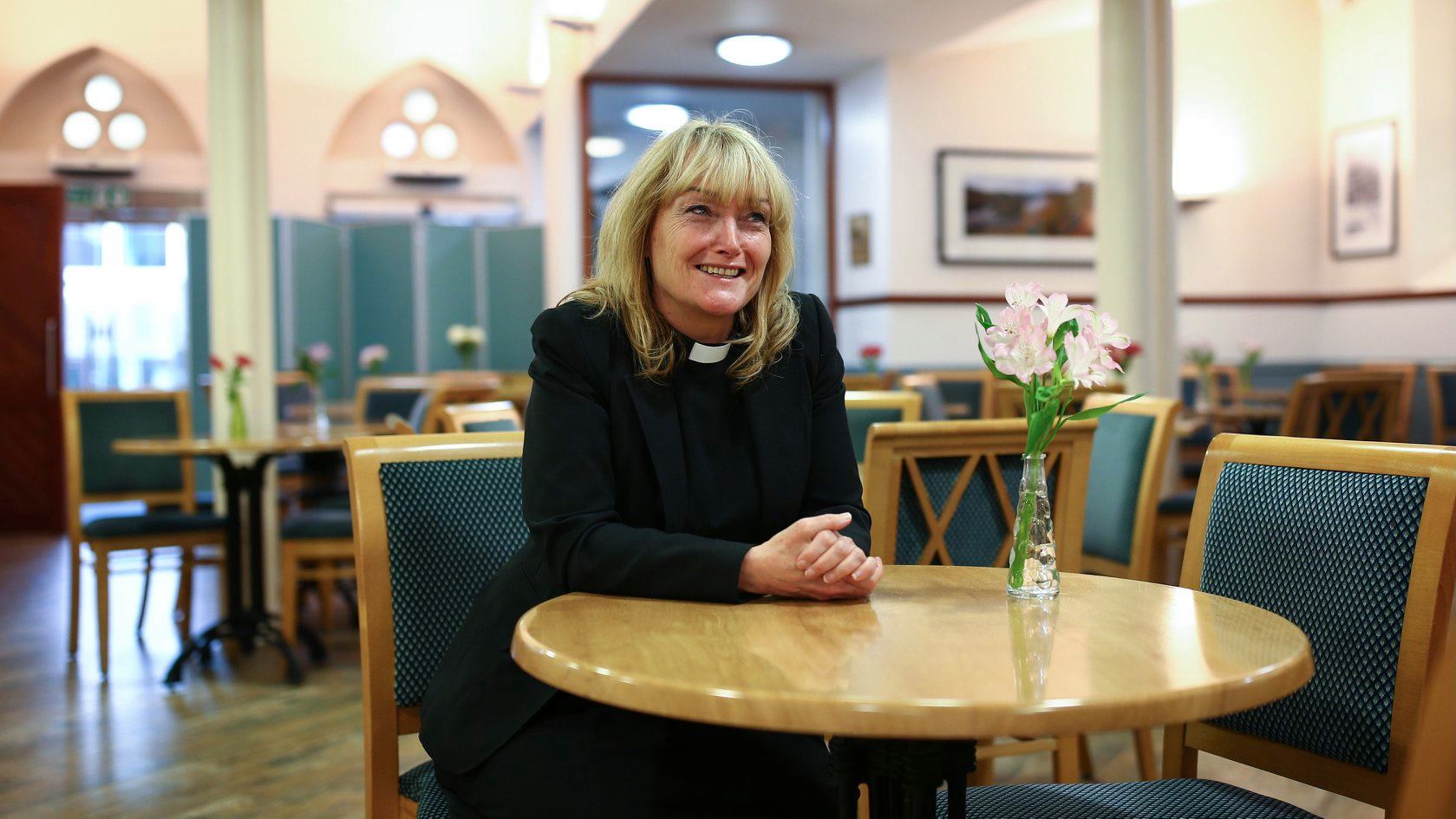 Rev Rhona Cathcart has been the minister at Inverurie West Church since February 2017. Rhona hails from Canada originally, although with Scottish parents she has always considered herself both Scottish and Canadian.
Rhona took the long route into ministry. After graduating from university (the first time round) in English and Drama she headed out to see the world. She worked as an actress for a while, then settled in Scotland and focussed for a number of years on raising her two children, during which time she did degree number two (Psychology) and picked up qualifications in British Sign Language and Teaching English as a Second Language. She ran drama workshops, did some English teaching, and worked in the communications department of Strathclyde Police.
Her sense of call to ministry evolved over a number of years involving her in her local church in Ayrshire, including regular worship leading. She tried to convince God he'd got it wrong, but he was persistent! So it was back to university for the third time, this time to study divinity at Glasgow.
No one was probably more surprised than Rhona herself that her call ended up taking her to the North East of Scotland, but she has been loving it and feels very at home in Inverurie and at the West Church. She says:
"I love the place and people, particularly the sense of hospitality, the teamwork, and the commitment to the community, I've been made very welcome right from the beginning and I hope we continue to do the same for everyone who comes through our doors or whom we meet day-to-day. These are undoubtedly challenging times for the church in Scotland, but this is a congregation which was born out of disruption and which has never shied away from change. The way out buildings were redesigned 11 years ago to create a welcoming space open 6 days a week is a great example, as is out venture into live streaming of services over the last couple of years. I'm really looking forward to seeing where the next decade takes us - hopefully it will be ever deeper into discipleship and sharing God's love at the heart of our local community."
Rhona can be contacted by email (click here) or by phone on 01467 620285. She also tries to spend part of most working days in and around the Acorn Centre where she is always happy to chat.